Owning a Harley® isn't about having... it's about doing. It's about experiencing the world with every sense.
You may be a regular at Harley events, a seasoned rider, a new rider, or a non-rider completely new to the Harley Experience - everyone is welcome to come and have some fun the Harley way.
We have a range of social and riding events taking place at the dealership and in the local area and H.O.G.® group rides to the legendary Harley-Davidson® international rallies. See what's coming up or speak to a member of the team and find out more and get involved.
Featured events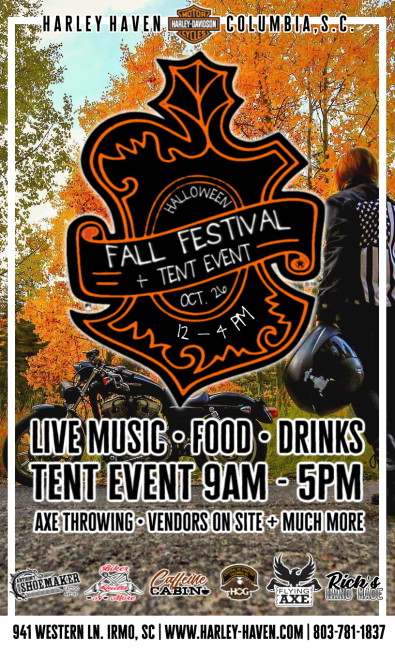 Join us Saturday, October 26th for our annual Halloween Fall Fest + TENT EVENT! Mark your calendars! Enjoy LIVE MUSIC , FOOD, DRINKS, TENT EVENT, VENDORS on site, AXE THROWING and much more!
Find out more
Upcoming events