Wherever you go, whatever the weather or your style, Harley® Haven has what you need to gear up for the ride.
 We carry the latest Genuine Harley-Davidson® Merchandise to keep you looking great and riding safe under any condition. We have everything from Head Wraps & Helmets to Leathers & Rain Gear. We can even take care of the little ones or your pets! Be sure to stop by early for the best selection. Our friendly and helpful MotorClothes® Department will be happy to help you! Our Motorclothes Department have a combined 30 years of experience so you know you're in great hands when finding the perfect fit helmet, chaps and any other riding gear!
Motorclothes
Nichole Lubic
Motorclothes Manager
18 Years of H-D® Experience
Jessica Shoemaker
Marketing Manager / Motorclothes
11 Years of H-D® Experience
HELMETS
Helmets are the most important piece of safety gear. Statistics show that correctly fitted and worn helmets dramatically reduce the incidence of fatal head injuries, so it's essential to get the right one for you.
Come in and see us and we will check your helmet for fit, age and any damage.
LEATHERS
Our leathers are designed to give you exactly what you want, on and off the road, and include both modern and more vintage styles.
Born from a proud tradition of performance, our leathers will stand the test of time. These high-quality hides are dyed completely through the leather, so even if you scuff them, they continue to look great.
Come in store to find out more
PERFORMANCE SPORTSWEAR
It's essential you look good off the bike and feel good on it, so we have developed a wide-range of Performance Sportswear which can act as the perfect bottom layer when you're out riding.
Incorporating the latest technologies, our Performance Fabrics help regulate your body temperature, keeping you cool, dry and fresh throughout the day.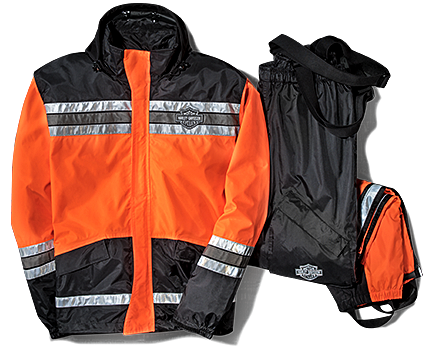 SAFETY ESSENTIALS
Whatever the weather, these are must haves for safe riding. Whether it's about remaining comfortable when the weather's against you or being seen by other road users, our riding gear incorporates the latest technologies to provide you with all the protection you need for a safe ride.
From our heated clothing and cooler mesh riding jackets to our range of Hi-Vis waterproofs and outerwear, we will make sure you can continue riding in any climate.